Co-fabrico
Social media site for engineers
Social Media website for engineers
Social Engineering
Co-fabrico is a social media site for engineers designed to help engineers sell and promote their ideas and for companies to search for these companies.
Key requirement
Responsive Layout
Co-fabrico needed to reach every engineer or supplier no matter what device or OS they used.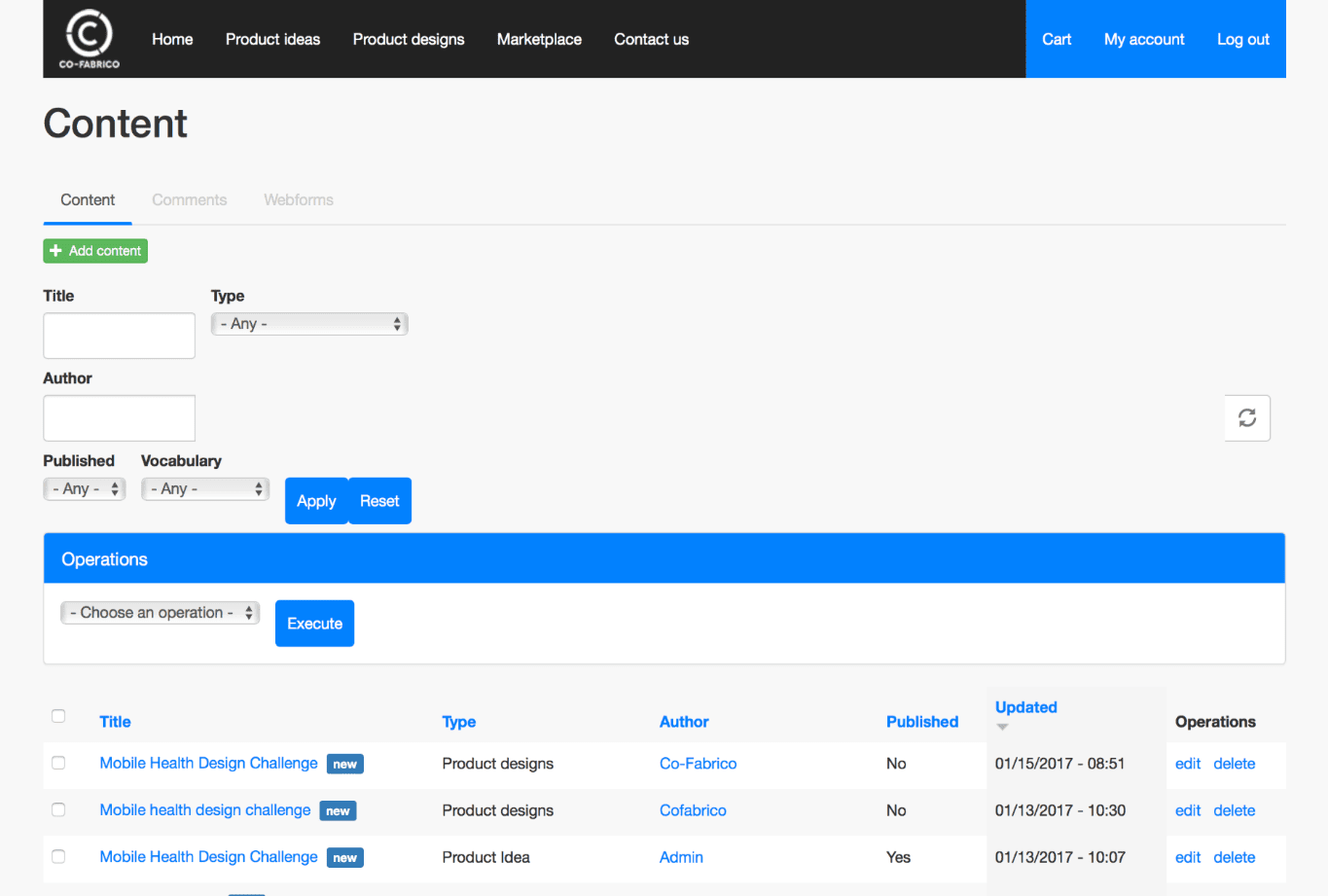 Bespoke CMS
Powered by Drupal
We used Drupal for the core functionality for the website. We needed to create bespoke design and capabilities within a modest budget and timescale.