Fylde Telecom
Mobile Phone Repair Tracking
The Challenge
Create a mobile phone repair tracking website to replace the existing version.
First Steps
Starting with the existing data.
We had quite a lot of analytical data from the existing website to start with.
So we knew what was working and where the likely issues were happening resulting in large numbers of calls into the call centre. What we needed to do was identify these issues and find changes to resolve them.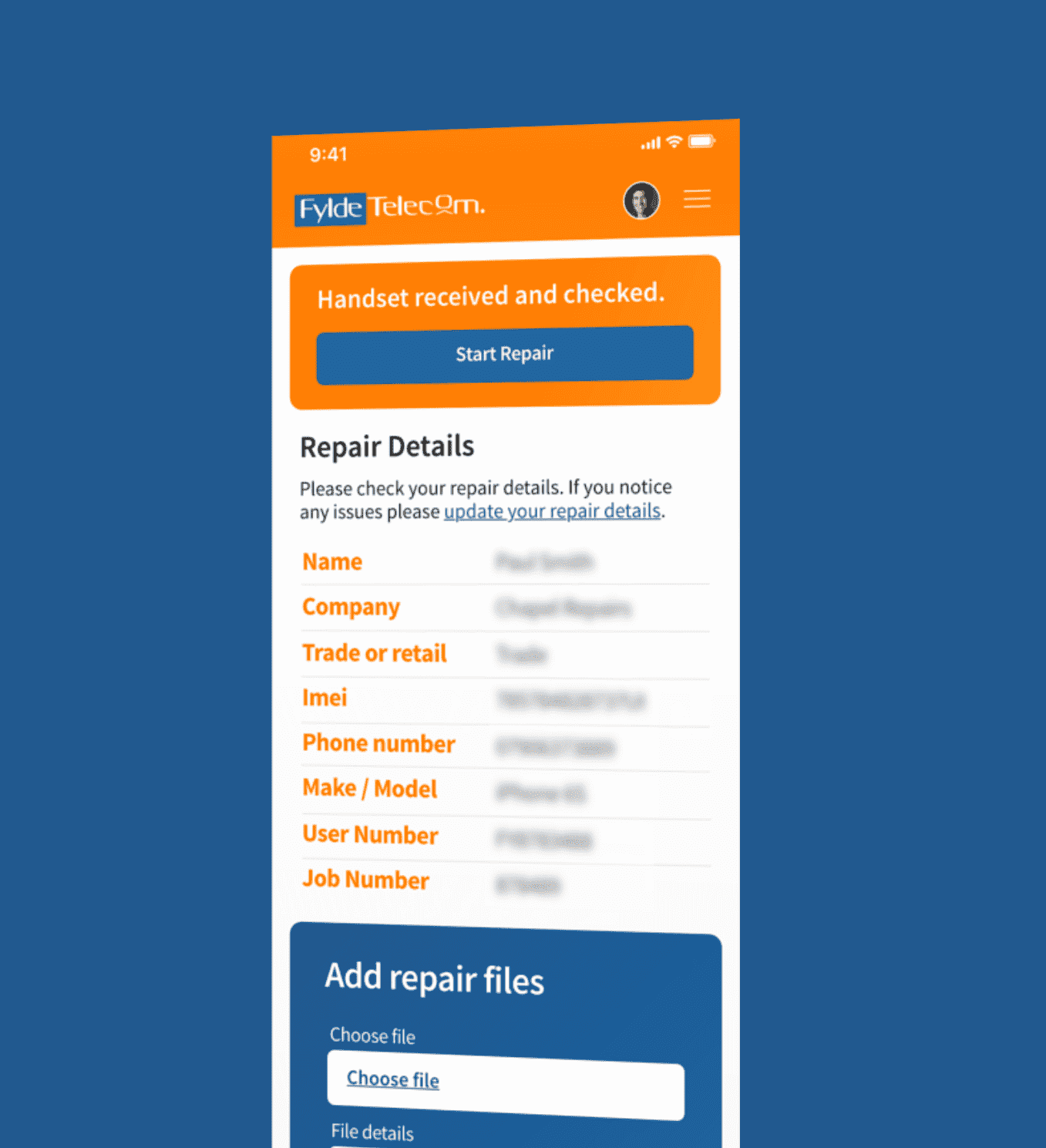 Change in focus
A better experience for trade and retail customers.
Since the original website was created there had been a rapid increase in trade customers compared to retail customers.
Because the original website was indented mainly for retail customers and trade features were added over time, this resulted in a poor user experience for trade customers that now made up the majority of users. We needed to recreate a better experience for trade customers and meet their different needs.
The Result
A more feature rich website with a better experience for all types of customers.
Both trade and retail customers appreciated being able to track mobile repairs easily on any device and also enjoyed the conveyance of better notifications.
180%
decline in calls regarding current repairs.
280%
increase in monthly leads.