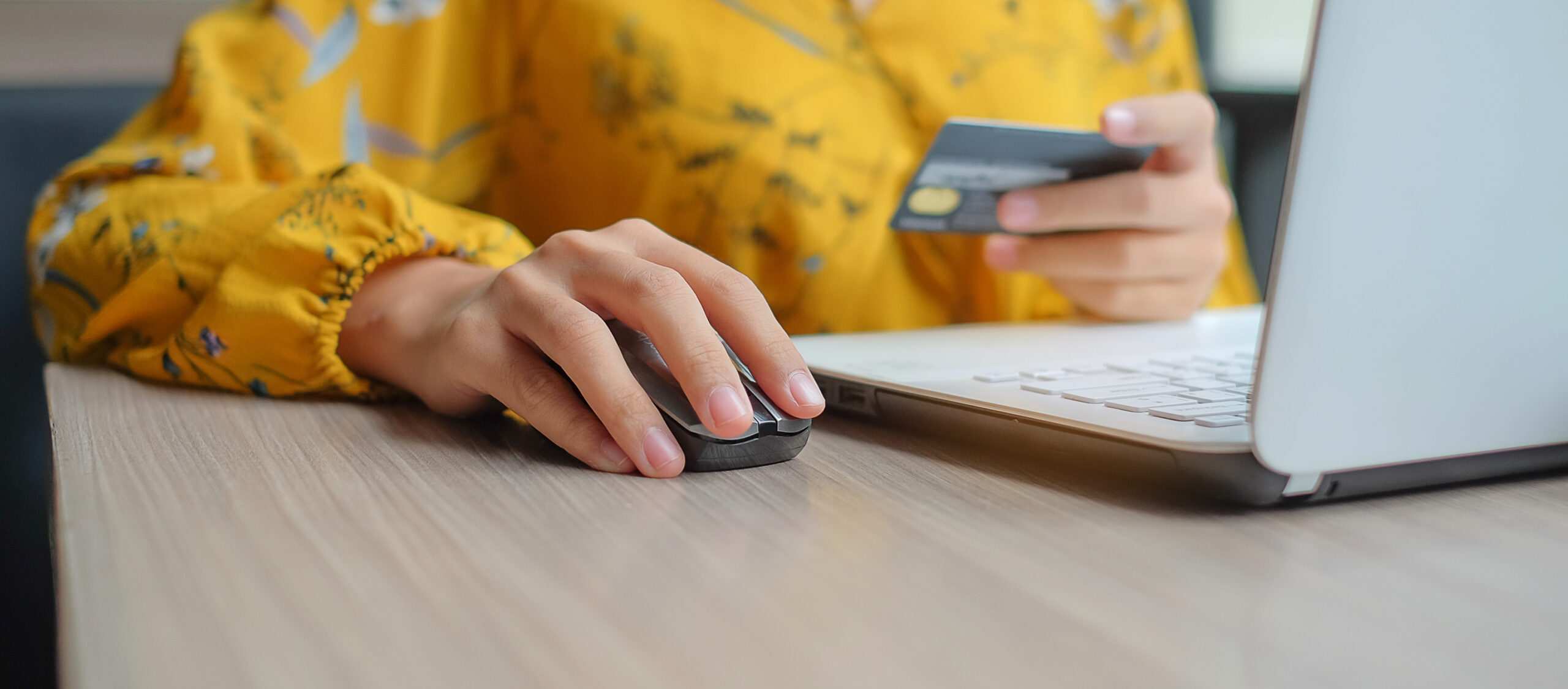 10 reported e-commerce challenges in 2023 and suggested solutions
1. Converting visitors into customers
Converting website visitors into paying customers is a primary focus of e-commerce. While an e-commerce website may attract substantial traffic and generate numerous clicks and impressions, achieving the expected sales figures sometimes remains elusive. What strategies can be employed to boost sales in such a scenario?
Solution:
First and foremost, it's crucial to discover why your shoppers aren't completing their transactions.
Are you effectively targeting the appropriate audience?
Are technical glitches a recurring issue on your online platforms?
Is there a high level of trust among your customer base?
Are you implementing personalised features on your website?
Always adopt a shopper's perspective and evaluate whether you exhaustively address every aspect that can encourage them to become paying customers.
Of course, every business is unique. The best way to find out what your customers are facing is to ask them or uncover issues using analytical data.
For more information about improving your website conversion rates, click here.
Were you aware that returning customers tend to spend a staggering 300% more than first-time buyers? The question arises: How can you provide lasting experiences that will keep customers returning for more? Discover the answers by clicking here.
2. Customer Experience
The cornerstone of a thriving e-commerce website lies in customer experience or user experience. Shoppers anticipate an online experience that mirrors, if not surpasses, what they would encounter in a physical store. The website's flow, organisation, and tailored product recommendations aligned with the shopper's preferences all play a critical role in achieving this.
Solution:
Enhancing the user experience encompasses numerous strategies, but several vital ones stand out.
Firstly, maintaining a clean and intuitive website design ensures shoppers can navigate your pages effortlessly. Secondly, employing clear and prominent Calls to Action (CTAs) provides shoppers precise guidance on their next steps.
If you're looking for more insights on elevating user experience, you'll find more information here.
3. Customer Loyalty
Two compelling facts underscore the significance of customer loyalty:
(a) It can be up to five times more expensive to acquire a new customer compared to retaining an existing one, and (b) the likelihood of successfully selling to a current customer ranges from 60% to 70%, whereas the success rate of selling to a new customer fall within a much narrower range of 5% to 20%.
These two facts testify to the paramount importance of customer retention and loyalty. Once a customer has purchased or engaged with a retailer's services, the challenge is to nurture a lasting relationship. But the question remains: How can this be achieved?
Solution:
Here are several approaches that can be employed to maintain customer loyalty. Firstly, providing exceptional customer service is paramount. While customers are pleased with a great product, they become genuinely delighted when the customer service exceeds expectations.
The next step involves communicating with customers through their preferred channels, email, SMS, or blog posts. It's crucial to identify what method resonates best with your customers.
Lastly, keeping customers informed about new products, enticing sales promotions, and exclusive coupon codes is essential as a token of appreciation for their unwavering loyalty.
4. Attracting the perfect customer
In today's marketplace, shoppers are presented with a multitude of choices. When individuals set out to purchase an item like a handbag, they often embark on a comprehensive research journey before making a final decision. Given this array of options, the question arises: How can you ensure customers select your product? How can you identify the ideal customer who desires your product at your price point and within your shipping reach?
Solution:
Collaborate with companies specialising in customer targeting. Digital marketing precedes traditional methods because it lets you pinpoint your ideal audience. Although this process may not yield immediate results, through A/B testing, meticulous refinement, and careful analysis, your products can eventually reach potential customers across various social media platforms.
5. Competition & Competitor Analysis
Are you familiar with the concept of a Jam Experiment? It yields a somewhat controversial finding: the less you present to customers, the greater the likelihood they'll purchase. In today's world, many individuals are overwhelmed by the sheer volume of choices available. For instance, a basic search, even a personalised one, for something as familiar as headphones can yield thousands of options. This begs the question: How can one decide?
From a retailer's perspective, the challenge is distinguishing themselves in this crowded marketplace. How can they entice shoppers to visit their website and opt for their products over similar offerings from competitors?
Solution:
Begin by conducting a comprehensive examination of your competitors. Investigate their product offerings, lead generation strategies, and customer engagement tactics. Subsequently, focus on setting yourself apart.
This can involve distinctive colour schemes, top-tier website functionality, or an exceptional user experience. Lastly, strive to provide services or products that are distinctive and aligned with the specific needs of your customer base.
6. Price & Shipping
We're all familiar with customers who favour purchasing from sources offering free shipping. eCommerce behemoths like Amazon have set a high standard with their enticing shipping offers, making it challenging for consumers to explore alternative options. So, how can businesses reduce their shipping expenses?
Solution:
While it may not be feasible for all eCommerce platforms to eliminate shipping costs, exploring alternatives that align with your customer base's preferences is essential. Could a subscription model help decrease shipping expenses?
Would specific times of the month provide opportunities for reduced shipping costs? Perhaps there's a dependable carrier that offers more budget-friendly rates. Conduct thorough research to identify the optimal solution that best serves your shoppers.
7. Customer support
As the scale of eCommerce continues to expand rapidly, and more users encounter everyday issues with eCommerce services, customer support has evolved to incorporate chatbots. These chatbots facilitate quicker ticket processing and responses. However, it's important to note that many customers often feel uneasy or unsatisfied when they receive automated answers from chatbots.
Solution:
The remedy for this eCommerce challenge is relatively straightforward. eCommerce companies should employ a blend of technology and human support to manage customer service. This involves identifying issues requiring human intervention while distinguishing queries a chatbot can handle effectively.
8. Product Return & Refund Policies
As reported by ComScore, over 60% of online shoppers indicate that they check a retailer's return policy before committing to a purchase. When an eCommerce site declares a strict "no returns or refunds" policy, it tends to raise apprehension among shoppers and erode their trust in the retailer. In online shopping, customers value the flexibility to rectify mistakes without incurring unnecessary costs.
Solution:
Customer satisfaction stands as the utmost priority for any retailer. Consequently, implementing a flexible return and refund policy serves not only to enhance customer satisfaction but also to alleviate customer apprehension when making purchases.
9. Customer Expectations
Today's consumers are becoming progressively more informed and discerning, thanks to the rapid advancement of technology and exposure to many brands and services. The modern consumer harbours elevated expectations for the quality of products and services they invest in and is perpetually searching for enhanced experiences.
Solution:
To address this issue within your e-commerce business, it's crucial to possess a comprehensive understanding of the latest web design trends. Carefully exploring current trends will empower you to identify the necessary adjustments your company needs to implement and facilitate their execution.
10. Choosing the right partner to help with your eCommerce challenges
The fate of your business hinges on the careful selection of technology and partners. A retailer's potential for growth could be hampered either by constraining technology or enlisting an unsuitable agency to oversee its projects. Numerous factors contribute to the success of a retail business, but a solid technological foundation is a critical cornerstone.
Solution:
Collaborate with Vue.ai, an integrated Visual AI platform revolutionising the landscape of retail commerce, to address all your e-commerce hurdles. Vue.ai employs image recognition and data science to assist retailers in creating product and customer insights and integrating them with market trends to drive growth.
The conditions of 2023 have propelled eCommerce to new heights, ushering in numerous exciting and positive changes. However, amidst this progress, online businesses are still grappling with the challenges inherent to eCommerce. The solutions mentioned above can bring any eCommerce business closer to its desired customer base and targeted sales goals.